EN ROUTE TO KENYA
Earlier this month, Edunation's President Tuomas Kauppinen, alongside the Vice-President Harri Suominen and Partnership Specialist Anna Vekka, flew to Kenya for ten days. This business trip was to build ground for student and workforce mobility, and to get to know the Kenyan culture and its people. The delegation visited in various counties and met with students, parents and other key stakeholders such as governors and their cabinet members.
BRINGING STUDENTS TO FINLAND
"We (Finland) lack young people and young talent who can take the place of retiring citizens," explains Anna. "In Kenya, it's exactly the opposite – there, the younger generation is as big as 70% of all the people. And unfortunately, in Kenya, they cannot afford all these young talents what they are looking for. Kenyan youth have so much potential; they're hardworking and motivated – but there are not enough jobs available."
This situation helped Edunation leaders see why Finland could be a good match for Kenya. The countries have almost opposite conditions regarding their respective workforces, which is why the company is eager to invite and warmly welcome all the young Kenyan talents to Finland— to study and work in the happiest country in the world.
"We had a very successful trip to Kenya. We are expecting hundreds of students in our programs in 2023. The first groups are already coming now. However, we can do a lot more to help Kenya and Finland in their challenges, especially providing many study and work opportunities for Kenyan youth and workforce for Finland," shares Tuomas Kauppinen, President and Co-Founder of Edunation.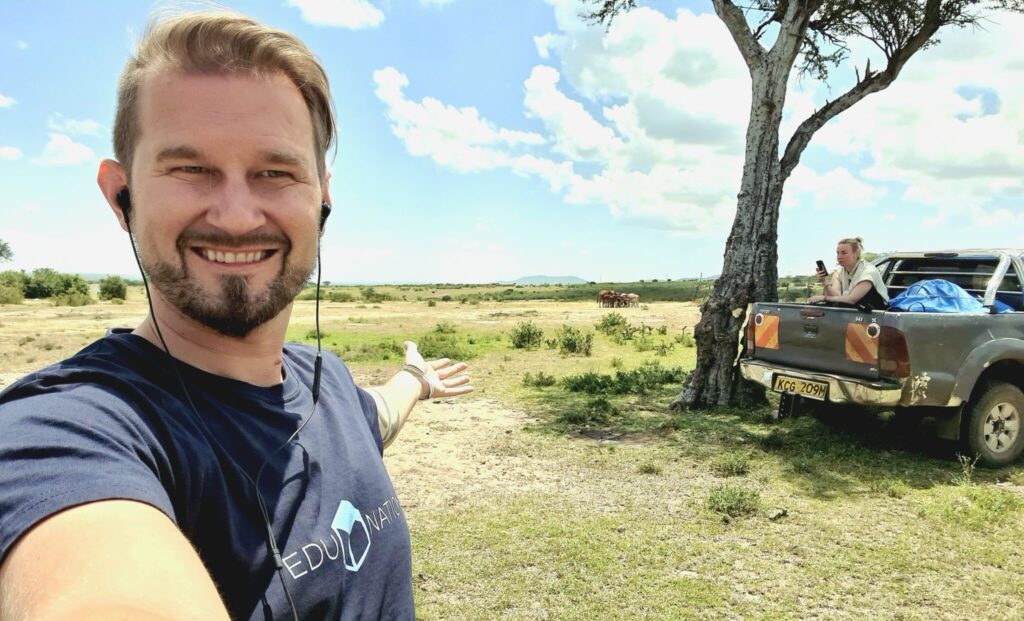 BUILDING EDUCATIONAL BRIDGES
The Edunation team also visited some local universities and high schools to meet students and academia. Doing this allows us to map the needs of the Kenyan youth better and match them to the right opportunities in Finland.
One of the plans addressed was that after students complete their studies in Kenya, they could come to Finland for a top-up program and gain the fast-track eligibility to work in their new home country. To bridge this, Edunation is localizing its Pathway program to the Kenyan context. This enables students to adapt their studies to the Nordic way before flying off to Finland.
After meeting with the universities, the Edunation leaders went to get to know our Kenyan partners. "We were very welcomed," shares Anna. "We got to see how they work and learn their dynamics. We learned a lot; the most important part [was finding out] who we can work with and what we can contribute."